With us, there are no limits in the varieties or possible combinations. Our customers receive customized solutions for a range of drive types and guides.
Our products – Linear axes based on your ideas
In the fields of automation and machine construction, there are hardly any areas in which no products from our linear axis systems are used. Our customers value them in processes ranging from simple positioning tasks to highly complexmulti-axis systems that require great precision. 
Over the last 30 years we have helped a huge number of customers with very special requests. From customer requirements that are difficult to reconcile to completely new projects that break away from anything that came before. The individual products that we have been able to develop in close collaboration for their needs have provided exactly the solution they required from a linear axis.
Excellent positioning and repeat accuracy
Long service life and operational reliability
High drive stiffness
Smooth and quiet motion
Excellent efficiency
Low breakaway and drive torque
Self-locking
High speed and acceleration
Long strokes
Low noise
Temperature range from -25°C to +75°C
Low maintenance and low wear
High load capacity
Environmental influences: Clean room, explosion protection, dust, humidity, etc.
Linear axes with toothed belt drive are designed for high speeds with long distances. Perfect for fast positioning and handling tasks with low maintenance requirements.
Linear axes with spindle drive are preferred for high axial thrust forces, where the highest precision is also required. 
They offer a convenient and exact solution.
Linear axes with rack and pinion drives are used for highly dynamic movements with long
distances. Even with heavy loads, they offer constant positioning accuracy.
Linear axes with rack and pinion drives are used for highly dynamic movements with long distances. Even with heavy loads, they offer constant positioning accuracy.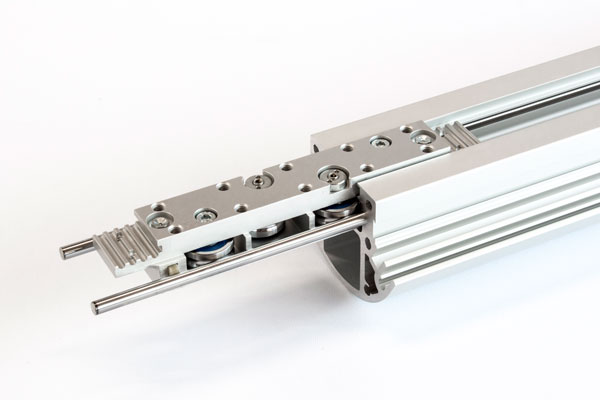 Linear axes with roller guide are designed for high dynamism and long strokes with medium loads. The system is made up of rollers on hardened, polished steel shafts in an aluminum profile. Furthermore, the guide is low-maintenance, quiet in operation, and is particularly cost-effective for long strokes.
Linear axes with sliding guide are maintenance-free and suitable for dry running. They can be used where there are elevated dirt requirements. The sliding guides are low-noise and are available at attractive prices.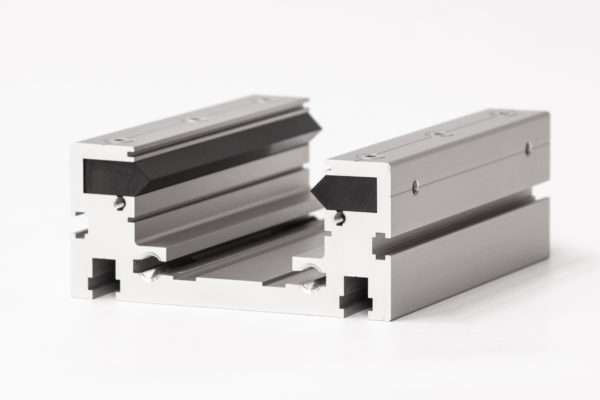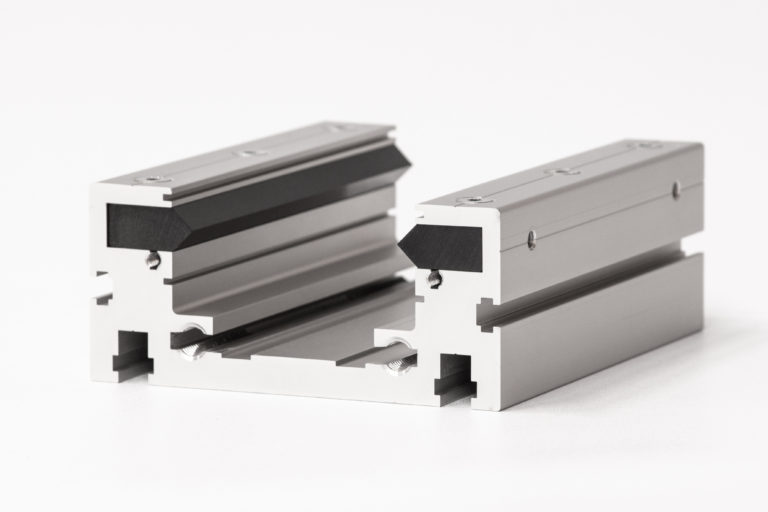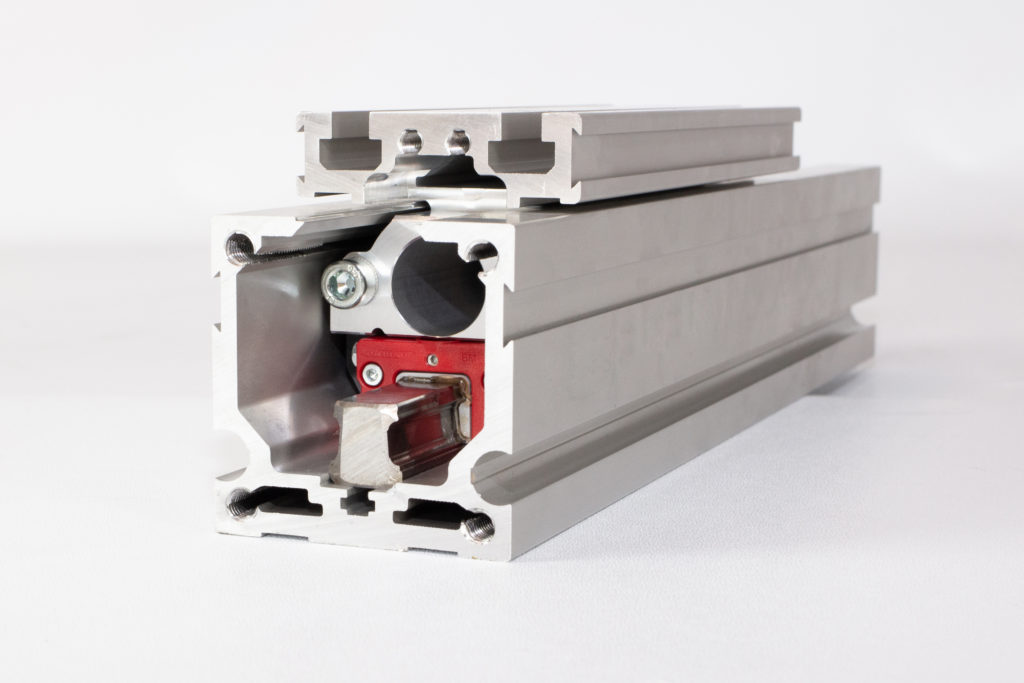 Linear axes with rail guide are suitable for highly dynamic applications with high precision and load capacity. This system offers high torque absorption and stiffness. In addition, the guide is low-maintenance and low-noise.
Over the course of many years of customer relations, a number of our customers have come to us with very special requirements. We provided these customers with exactly the products they needed. And some of the resulting developments have since been included in our standard range. From clean room certification and explosion protection to complex lifting systems, you are guaranteed the solution you deserve.
We have been offering the best selection of linear technology products available on the market since 1990. We demonstrate quality by bundling our know-how and expertise in one single product category: Linear units. And this expertise has continued to develop with our customers over the last 30 years.
Our products go beyond industry standards and impress with their high quality. You will find the optimal linear unit for your individual application here, but that is not all: Let us know exactly what you want when you order and we will meet your needs. Whether you need central lubrication or subsequent extensions, you will get your solution.
The advantages of our products
Individual: Customized solutions to suit your specific requirements
Combination: Your individual system can be combined any way you like within the product lines
200 aluminum profiles: Drive and guide systems can be combined with more than 200 different profiles
Multi-axle systems: Convenient delivery of pre-assembled multi-axle systems is possible
Accessories: Extensive range of additional parts, e.g. slot nuts, limit switches and proximity switches,
connecting and fastening elements, etc.
Do you have any questions?
We will be happy to advise you. Simply contact us via our contact form.