LINEAR AXES FOR PACKAGING PLANTS
Performance and reliability are of vital importance in packaging technology. We provide customized linear axes that offer a high level of safety, and that meet highly dynamic and precise requirements without difficulty. Short cycle times and high productivity secure the competitive advantage.
FAST CYCLES IN PACKAGING TECHNOLOGY
There is surely no other industry that is so centered around cycle times as packaging technology. Furthermore, plants are required to be extremely flexible so that as many types of cardboard boxes and formats as possible can be processed on one machine.
The question of conversion times is best answered with a fully automated format adjustment. The degree of automation in packaging technology is correspondingly high – and is continuing to increase – in view of the trend for customized packaging.
With spindle or toothed belt: Bahr Modultechnik linear axes that are individually customized for the application play a key part in ensuring that the workflows in packaging machines are completed precisely, quickly, and with a high level of dynamism.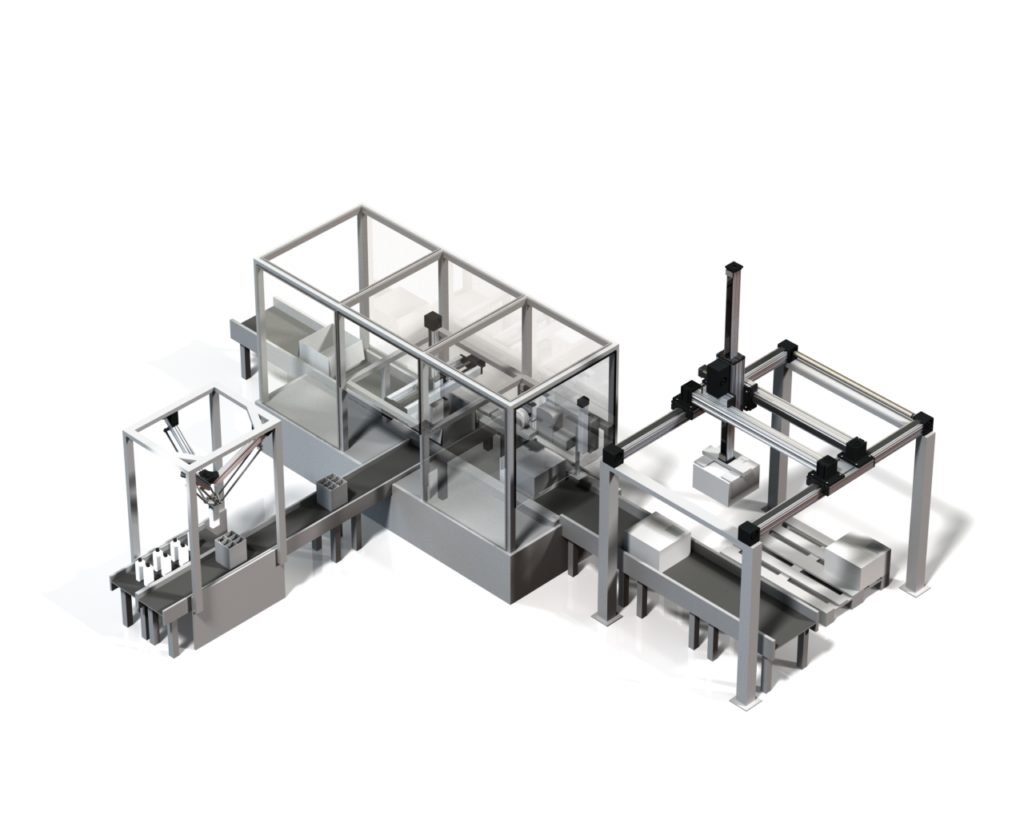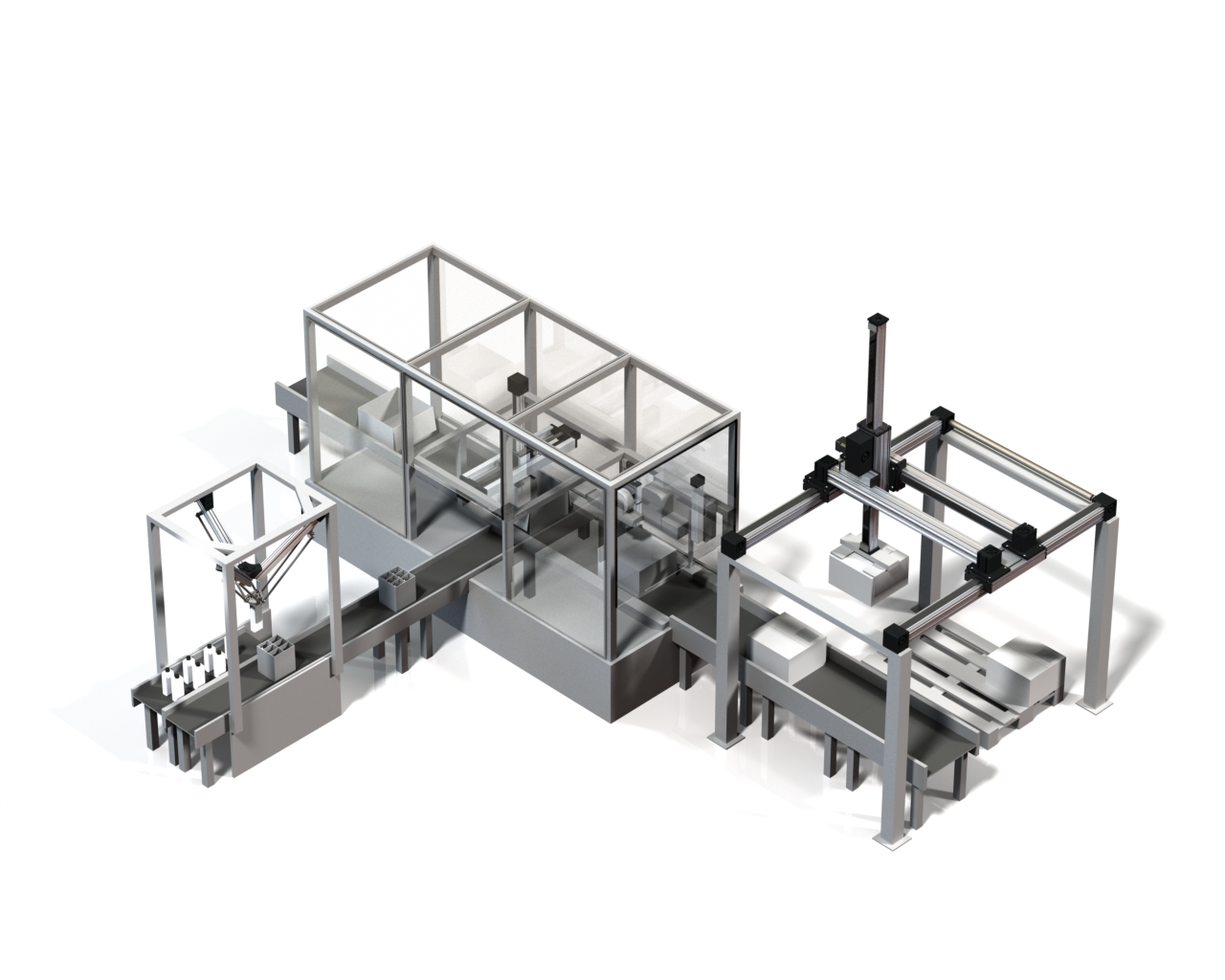 SPINDLE OR TOOTHED BELT? IT DEPENDS ON THE TASK
Linear axes with toothed belts are right at home with highly dynamic motion sequences. And spindle axes are used when power and precision are the name of the game. Bahr Modultechnik equips both performance areas with linear axes specially adjusted to the customer's application.
The goal here is to provide machine builders with customized drive technology that fits seamlessly into the existing machine design. Furthermore, all axes can be modularly combined. That makes it very easy to modify or convert machines later.
Have a look at our product catalog.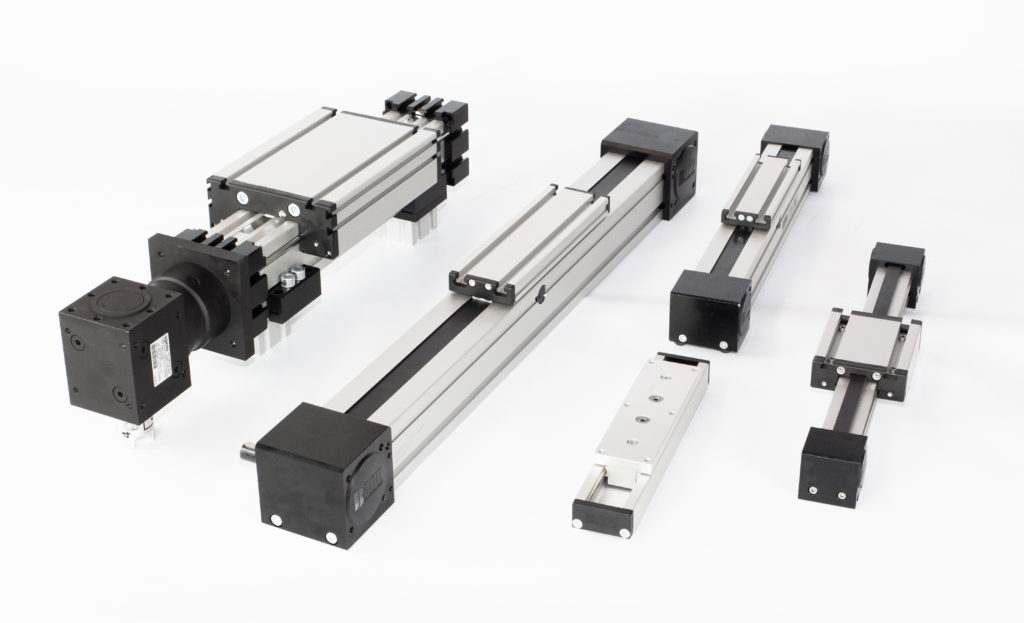 Take advantage of the benefits we offer. You get a comprehensive solution, customized to your needs:
Trouble-free operation for high throughput times
Maximum precision
Advice and support with outstanding customer service
Comprehensive product portfolio in premium quality
Short delivery times within 2–3 weeks
Emergency service and delivery within 24 hours
Easy assembly with extensive accessories
We provide premium-quality linear axes with the following features:
Low noise and low maintenance
Long travelling distances
Speeds up to 8 m/s and acceleration up to 10 m/s²
Space saving thanks to compact design
Long service life and excellent reliability
High load capacity and bearing load
Low weight
Aluminum profile with hardened and anodized surface
Unlimited individualization
Resistant to environmental influences (dust or abrasive materials)
Do you have any questions?
We will be happy to advise you. Simply contact us via our contact form.