LINEAR AXES WITH TOOTHED BELT DRIVE
Linear axes with toothed belt drive are suitable for high-speed handling and positioning tasks involving light to heavy loads in which high repeat accuracy with short cycle times are also vital. Drive is provided via a steel-reinforced toothed belt. With standard accessories, the linear axes can be easily combined to create multi-axis systems. Depending on the model range, the carriage is positioned by means of a sliding guide, roller guide or rail guide.
High dynamism – even over long distances
Our linear axes with toothed belt drive stand out due to their high speeds, which deliver impressive results even over long distances. And our innovative technology keeps wear in the units to a minimum. As a result, a long service life is guaranteed and machine malfunctions are reduced.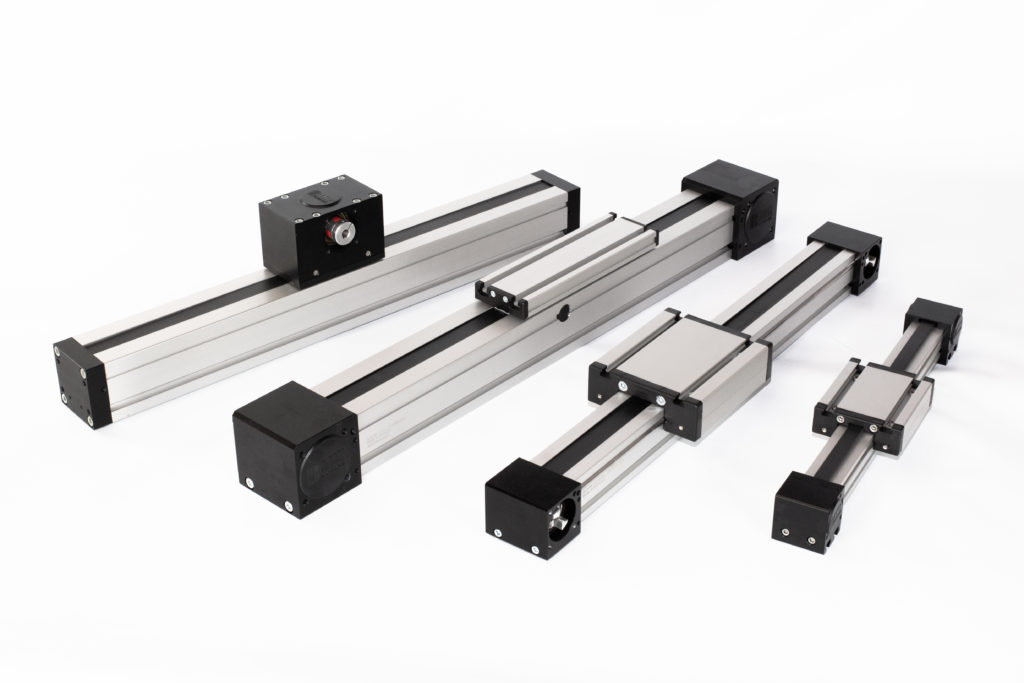 An overview of the advantages for you:
High speed and acceleration
Long service life
Long strokes possible
Low wear due to hardened tracks
Low maintenance
Low noise
Temperature range from -25°C to +75°C
Versions with approval for the food industry
Innovative linear technology
Furthermore, our toothed belt-driven linear units impress due to their exceptional longevity. Our customers have been using our linear axes to great success since 1990, and describe the quality as unbeatable. Straightforward maintenance also makes it particularly easy for our customers to deal with linear technology and keep it up and running for a long time.
Are you looking for unbeatable precision? Compare with our linear axes with linear motor drive.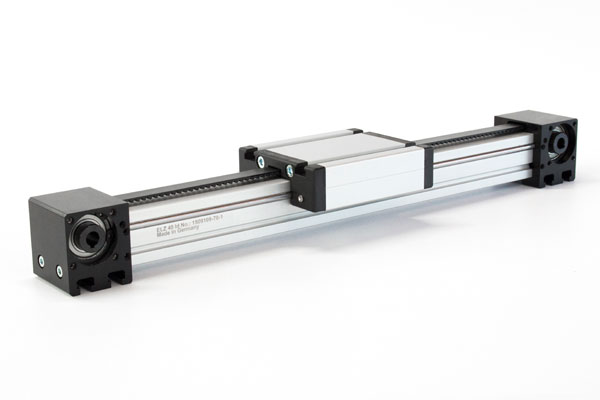 An extensive product range of linear axes with toothed belt drive
Almost 30 years of experience and constant further development of linear technology have ensured that we can offer our customers an optimal level of quality. The various models of linear axes with toothed belt drive represent an extensive product range.
Furthermore, you will receive your chosen module with additional customizations and adaptations to meet your needs. As a result, you can build in your linear unit safe in the knowledge that it is one of a kind.
Linear axes based on your ideas.
Do you have any questions?
We will be happy to advise you. Simply contact us via our contact form.