LINEAR AXES WITH SPINDLE DRIVE
Linear axes with spindle drive make it possible to generate high feed forces and are particularly suitable where there are stringent requirements for positioning and repeat accuracy. You can choose between trapezoidal and ball screw spindles. Depending on the model range, the carriage is positioned by means of a sliding guide, roller guide or rail guide.
Trapezoidal thread drive or ball screw drive?
Ball screw drives are particularly suitable for applications with increased precision requirements and are characterized by very high efficiency with very low friction. As a result, the breakaway torque and the drive torque are reduced to a minimum.
Trapezoidal thread drives are suitable for transferring large axial forces and also offer the advantage of self-locking. Our linear axes with thread drives are long established as a popular standard in robust and precise applications in the field of processing machines and machine tools.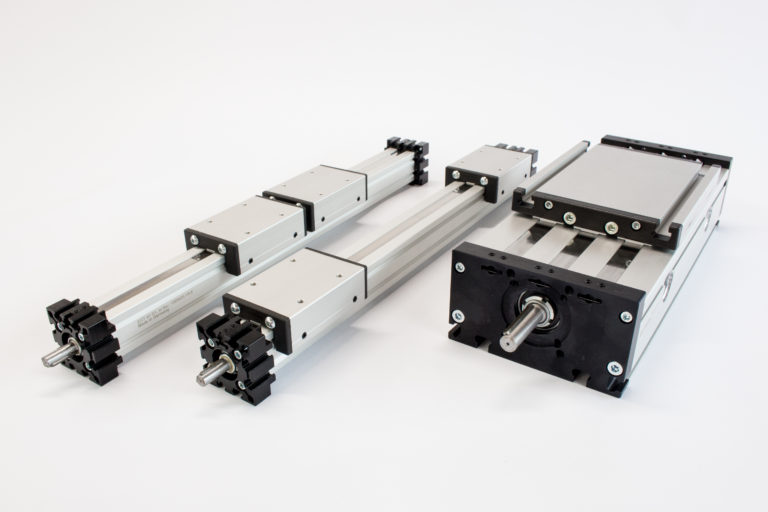 An overview of the advantages for you:
Excellent positioning and repeat accuracy
Long service life and operational reliability
High drive stiffness
High thrust forces
Smooth and quiet motion
Low breakaway and drive torque
High efficiency with the ball screw drive
The high precision that only linear axes with spindle drive and those with linear motor drive offer means that they have long become the standard in processing axes and precision applications. Outstanding efficiency and advanced technology allow optimized conveyance even under heavy loads.
Linear axes based on your ideas.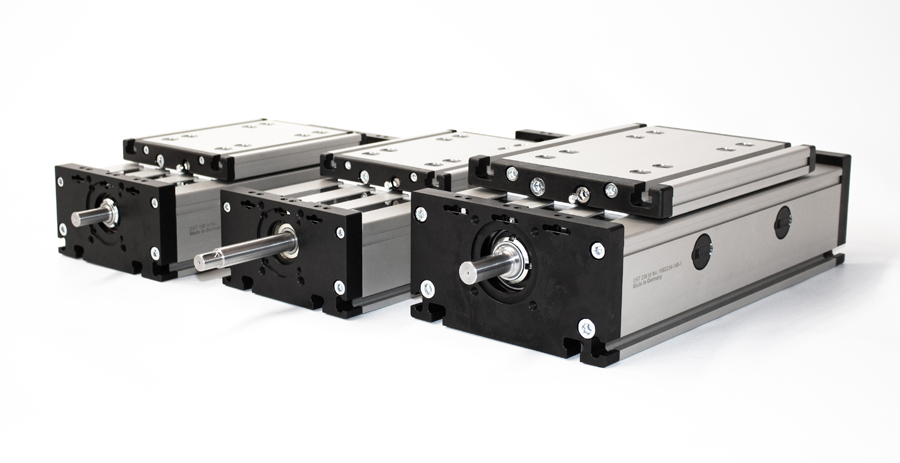 Reliability with linear axes
The long service life and operational reliability is an investment your customers will love. Gain an optimal solution through the use of linear technology with spindle drive in the design of your choice, and make your customers satisfied at the same time.
It is also possible to process different elements at the same time with the use of several carriages.
Do you have any questions?
We will be happy to advise you. Simply contact us via our contact form.