Linear axes from Bahr Modultechnik - for your success!
We're developing linear axes based on your ideas, ready for a wide range of possible applications.
Our company will be closed on 2 and 3 October.

"We appreciate the flexibility and customer focus of Bahr Modultechnik, and on top of that the Bahr company supplies products of the highest quality and with excellent delivery reliability."

"As part of a project, we worked with Bahr Modultechnik to develop a five-axis 3D printer that is driven by Siemens motors and a SINUMERIK. The collaboration was superb and straightforward throughout the entire project. The expert and personal advice, and the first-class design of the linear technology played a key part in the success of the project."
There are no limits to precision and dynamism with our premium-quality linear axes. Explore our extensive product portfolio of more than 100 variants and choose a product that suits you perfectly and that makes you feel secure.
You get individual and customized linear axes and multi-axis systems according to your wishes. Equipped with cutting-edge CNC machines and CAE systems, we can offer you a high level of product depth. That means you need no longer accept any limitations in the development of your machine.
You can enjoy the convenient service of optimum advice from a team of qualified engineers and technicians. This is available to you at any time during the design and project planning of your linear axes.
Fast and flexible delivery times ensure exceptional convenience in the provision of your linear units. Thanks to optimized warehouse management with high availability, we can offer a standard delivery time of 2 to 3 weeks. You save a lot of time on the design of your system because you can plan ahead optimally.
Linear axes OF UNIQUE QUALITY
Linear technology includes mechanical components in guide and drive technology. Their use is particularly prevalent in machine and plant construction. Linear axes differ in terms of the various drive types and the individual guides.
Bahr Modultechnik has been serving customers who place a particular value on sustainable solutions since 1990. And we offer the unique possibility of manufacturing linear units to your exact specifications and sizes.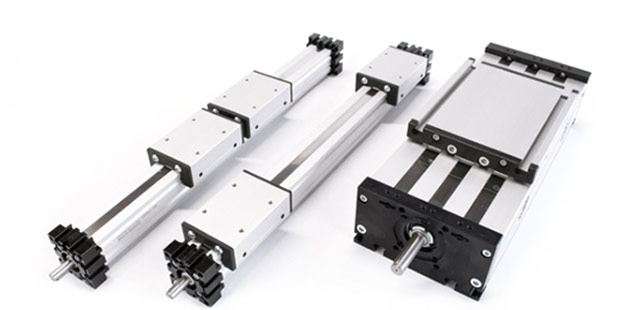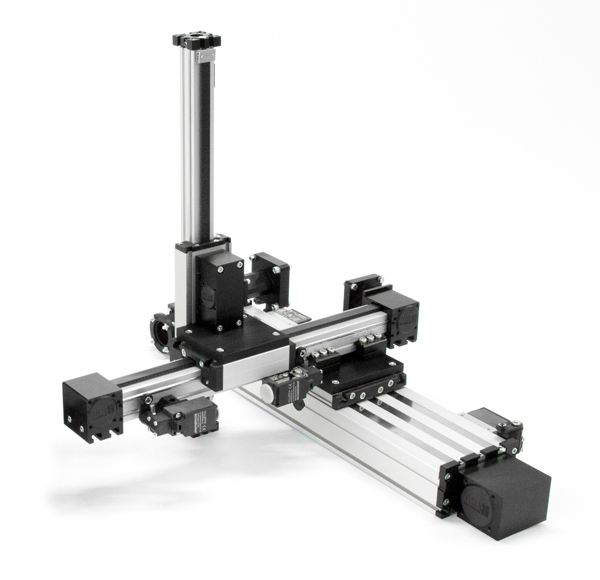 Automation with linear axes
There is hardly any area within automation in machine and plant construction that does not require linear technology. The automation of their production lines has led to companies around the world becoming more and more efficient.
With the use of high-quality linear axes, you have the opportunity to achieve further milestones on the road to full automation. In doing so, you strengthen the position of your company in the market and gain an edge over your competitors.
Linear technology you can rely on
For our customers, it's particularly important that their systems function reliably and that downtimes are kept to a minimum. That saves them time and provides them with the certainty they deserve in in-house production.
Should challenges arise nevertheless, we handle these through technical contact persons who will communicate directly with you and visit you on-site at any time if necessary. Thanks to neatly planned projects, our solutions can always be traced back, making it possible to carry out remote diagnostics at any time. Even after 20 years!
Precisely the security you deserve.
LINEAR AXES FOR ALL INDUSTRY SECTORS
Since Bahr Modultechnik GmbH was founded in 1990, we have distinguished ourselves through innovation and constant further development. As a result, you can be sure that you are getting linear axes of the highest quality. You'll receive linear units to your exact wishes with a variety of drives to choose from.
Success through diversity.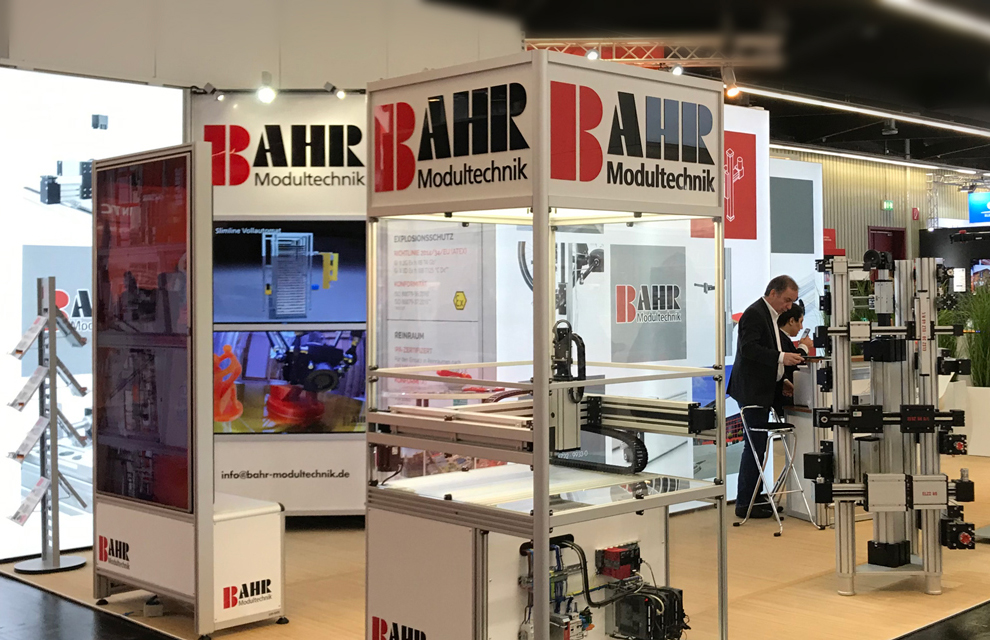 You can gain amazing impressions of the solutions we offer at these trade fairs.
PackExpo Las Vegas (USA) / 11.09. – 13.09. 2023
FMB Bad Salzuflen (D) / 08.11. – 10.11. 2023
SPS Nuremberg (D) / 14.11. – 16.11.2023
Linear units for your system
With the PARTcommunity download portal by CADENAS, you can quickly and easily download CAD models and thus make the linear axes usable for your design immediately.  That saves you a lot of work in your planning phase and allows you to produce a realistic picture of your future system.