Linear axes for palettizing and handling systems
Palettizing systems with integrated handling create automated processes and handling that is gentle on parts for optimum quality. These are required to carry out linear movements precisely and reliably, and to be space-saving and easy to integrate into existing structures. A high degree of flexibility is therefore vital. We supply linear axes and multi-axis systems that meet exactly this requirement.
LINEAR DRIVE SYSTEMS
IN PALETTIZING AND HANDLING
Stacking, picking, unstacking, clearing, positioning, centering – when examined individually, the tasks carried out by automated palettizing and handling systems prove to be highly diverse. In most cases, the driving force behind this work comes from linear axes with belt or spindle drive.
With the objective of integrating the linear axes into the existing machine design in a space-saving and simple manner, Bahr Modultechnik adapts the drive units to the exact needs of an application. The modular construction kit provides the required flexibility for this, without compromising on standardization. This versatility makes it possible to seamlessly combine linear axes that are designed differently and dimensioned perfectly – up to the exact length needed. The drive axis follows the machine design and not vice versa.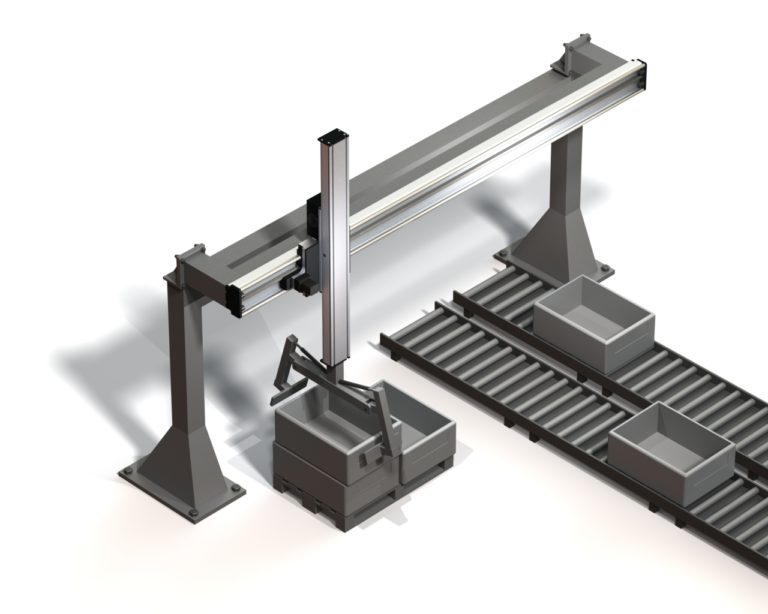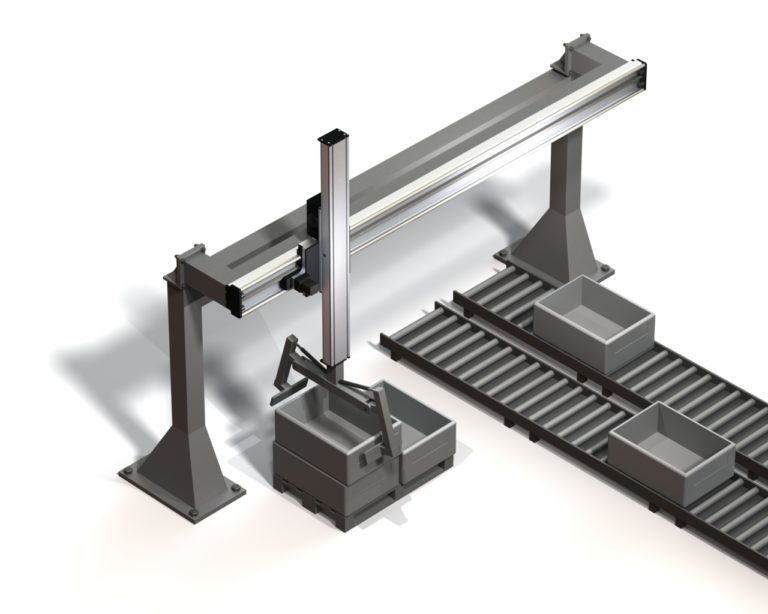 POSITION HEAVY LOADS, EVEN AT HIGH SPEEDS
Handling portals and palletizers are at the beginning and end of numerous production processes. The demands in terms of availability and service life are correspondingly high. Bahr Modultechnik's linear axes are designed to be correspondingly robust and are customized to the specific task on site. It makes a difference just in terms of the weight and the dimensions whether a pallet is to carry six-packs of 1.5-liter bottles or the far smaller six-packs of 0.5-liter PET bottles.
Here's another design detail: The linear axes produced by Bahr Modultechnik are also statically optimized to meet the application requirements. It is particularly important in portal systems to keep an eye on bending forces. Accordingly, the extruded aluminum profiles for Bahr Modultechnik's Y and X axes are also self-supporting over longer distances without additional support points.
Have a look at our product catalog.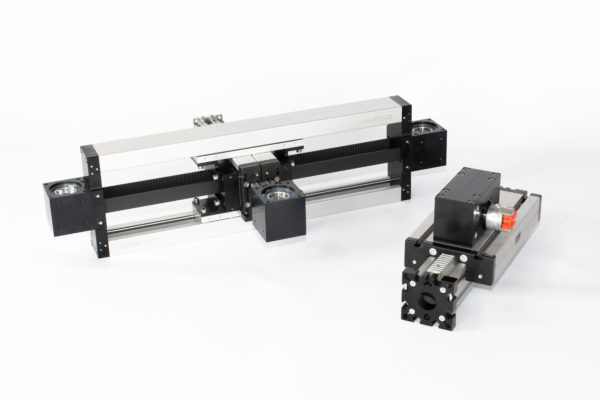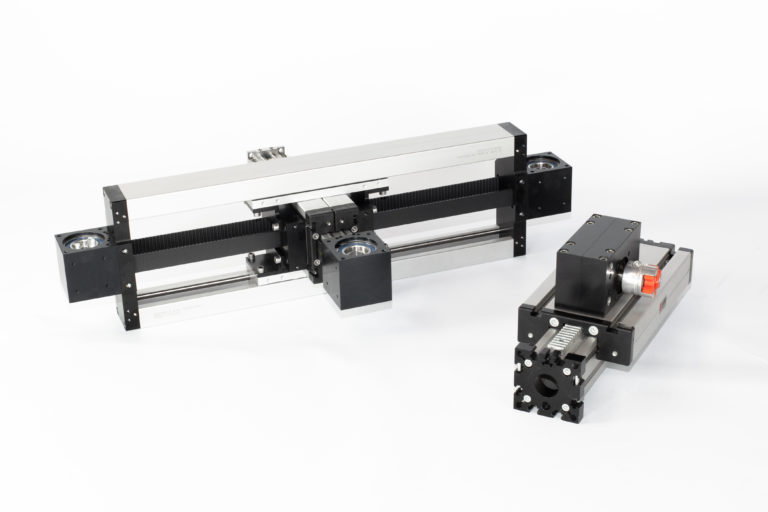 Take advantage of the benefits we offer. You get a comprehensive solution, customized to your needs:
Unlimited individualization
High speed and acceleration
Trouble-free operation for high throughput times
Maximum precision
Advice and support with outstanding customer service
Comprehensive product portfolio in premium quality
Short delivery times within 2–3 weeks
Emergency service and delivery within 24 hours
Easy assembly with extensive accessories
We provide premium-quality linear axes with the following features:
Low noise, low vibration, and low maintenance
Long travelling distances
Speeds up to 12 m/s and acceleration up to 10 m/s²
Space saving thanks to compact design
Long service life and high load capacity
High drive stiffness
Low weight
Aluminum profile with hardened and anodized surface
Maximum precision
Unlimited individualization
Resistant to environmental influences (clean room, explosion protection, dust, moisture)
Do you have any questions?
We will be happy to advise you. Simply contact us via our contact form.