Industrial robots have to reliably carry out highly dynamic and automated motion sequences at a consistently high level of quality. Especially now in the digital age of Industry 4.0, the requirements placed on customized and flexible robot systems with ever growing work areas are a high priority. With our linear axes and the concept of the seventh axis, we meet exactly these standards.
MORE FREEDOM FOR ROBOTICS
Collaboration – and the perfect transition from one work step to the next – are required. Linear drives provide robotics with the required freedom and free the high-productivity automation systems from their fixed operation site. On production lines in particular, noticeable time savings are achievable with movable, rotatory multi-axis kinematics – where the robots are able to follow the production sequence spatially.
For that, Bahr Modultechnik has developed specially adapted linear systems. This is the seventh axis of robotics – and it takes over the horizontal movement of the robot precisely to the line rhythm.
The advantage for you:
Better productivity in the workflow because more assembly and handling time is available.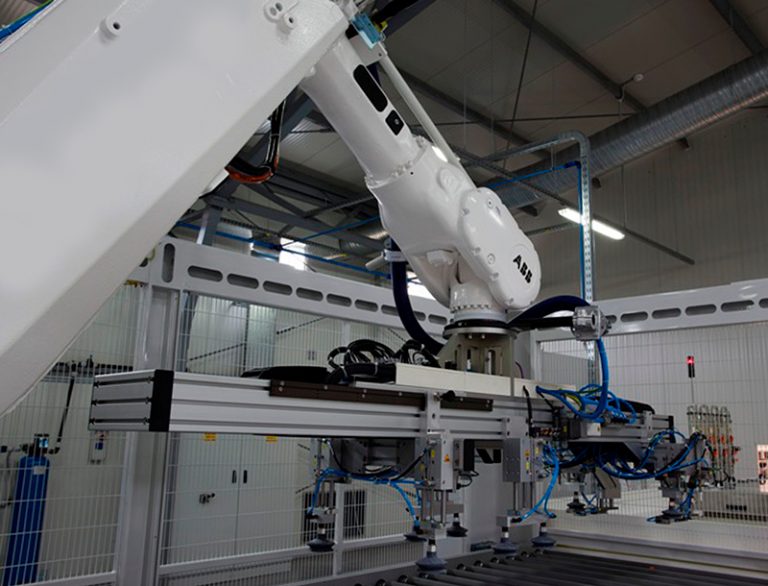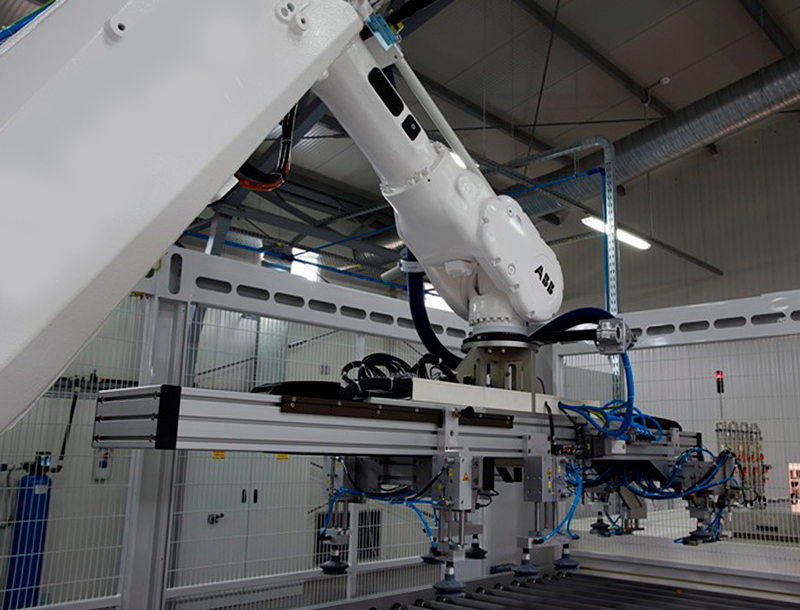 If the robot moves too, there is more time for the work cycle. If the robot moves from its usual place, then the work areas can also be designed more flexibly and other tasks can be integrated.
Robots on the seventh axis by Bahr Modultechnik: We realized this technically using toothed belt axes that have the robustness and positioning precision necessary for this application. Our module construction kit offers a broad solution space, allowing the linear axes to be precisely adjusted to the robot and the production environment. This includes dynamism, precision, load capacity, drive stiffness and, above all, operating reliability.
All our toothed belt-driven axes are suitable for flexible system configuration and are available in anylength. Discover the wide range of possible applications, and see the outstanding quality of our products for yourself.
Have a look at our product catalog now.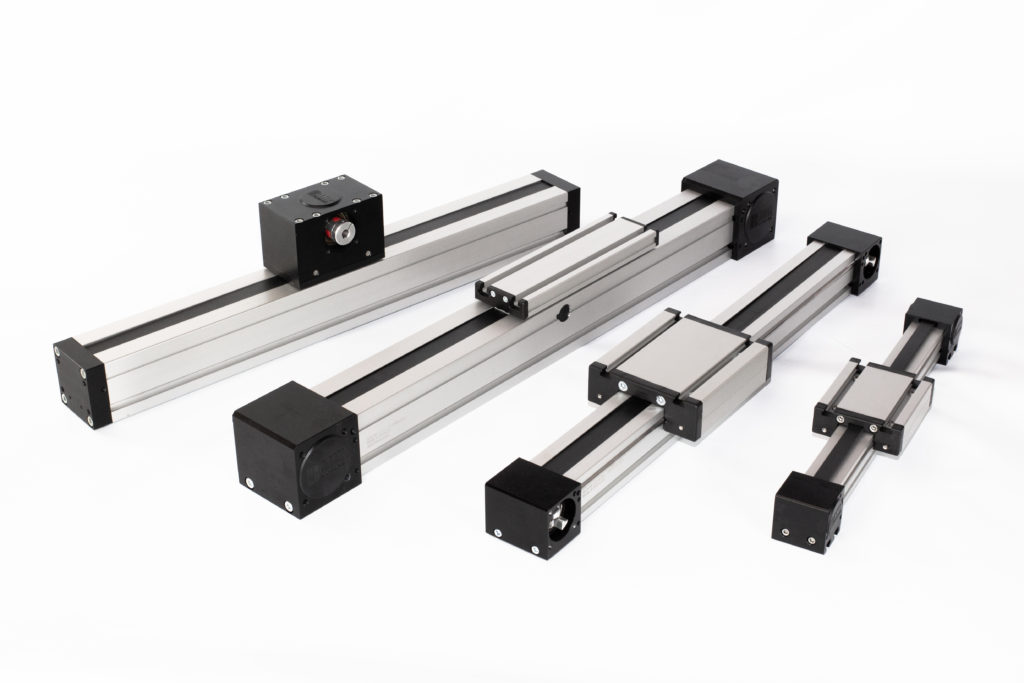 Take advantage of the benefits we offer. You get a comprehensive solution, customized to your needs:
Unlimited individualization
High speed and acceleration
Process reliability
Maximum precision
Advice and support with outstanding customer service
Comprehensive product portfolio in premium quality
Short delivery times within 2–3 weeks
Emergency service and delivery within 24 hours
Easy assembly with extensive accessories
We provide premium-quality linear axes with the following features:
Low noise, low vibration, and low maintenance
Long travelling distances
Speeds up to 8 m/s and acceleration up to 10 m/s²
Space saving thanks to compact design
Long service life and high load capacity
High drive stiffness
Low weight
Aluminum profile with hardened and anodized surface
Resistant to environmental influences (dust or abrasive materials)
Do you have any questions?
We will be happy to advise you. Simply contact us via our contact form.