LINEAR AXES AUTOMATE
ASSEMBLY AND PRODUCTION LINES
Customized system solutions are increasingly required in order to complete specific automation tasks relating to Industry 4.0. We provide tailor-made solutions for your needs with the highest level of continuity and reliability, and minimal maintenance. The productivity of your machine is boosted thanks to reduced downtimes.
High functional integration is one of the main characteristics of fully automated manufacturing lines. The key is to combine as many work steps as possible in a small space – and to then make the work cycle as fast as possible. With regard to the custom manufacture of products in a batch size of 1, adaptability and flexibility are also important for the manufacturing and assembly technology of tomorrow.
On the one hand, linear drive systems make a valuable contribution in positioning, taking hold of, and transporting components quickly and reliably. On the other hand, servomotor-driven linear systems can be used to repeatedly readjust the work space upon product changes on a program management level.
Linear axes by Bahr Modultechnik are used in a range of different machines in manufacturing and assembly technology primarily because of their long service life, adaptability, and repeat accuracy.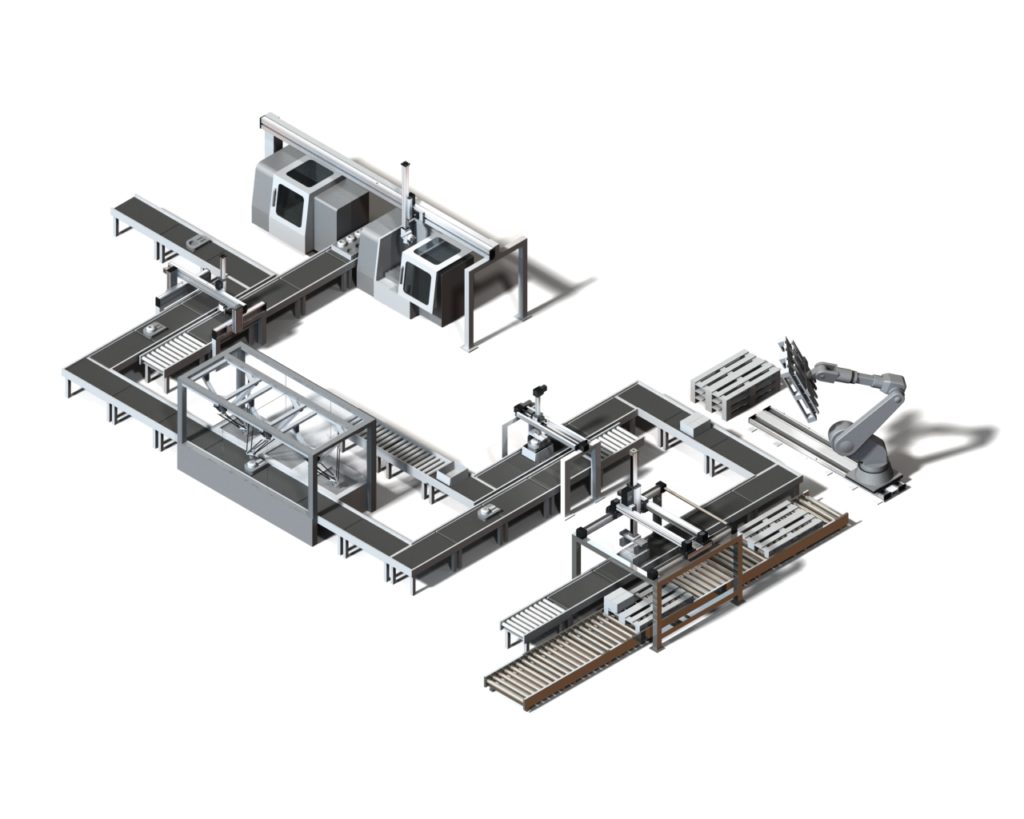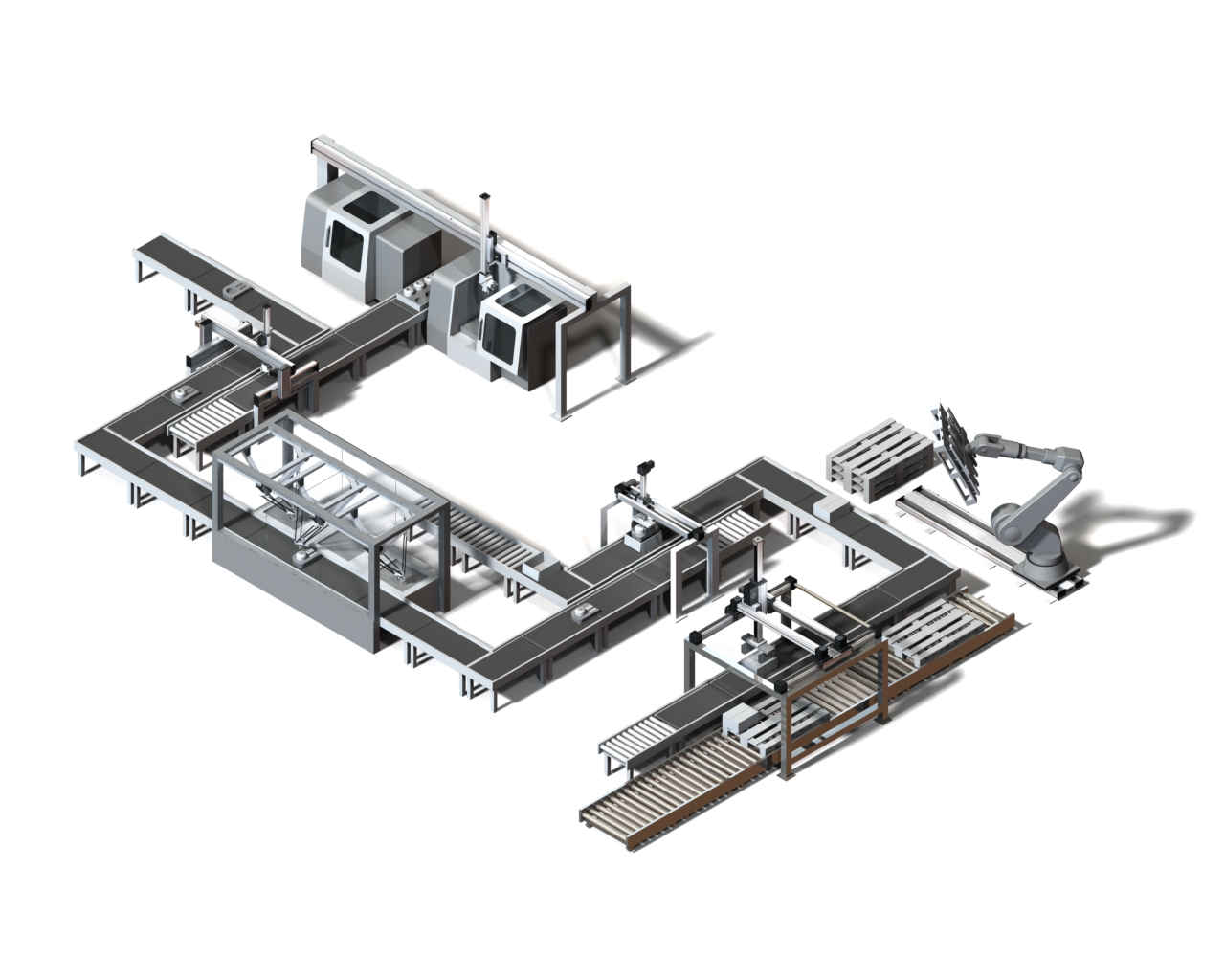 THE BESPOKE SUIT FOR FAST CYCLE TIMES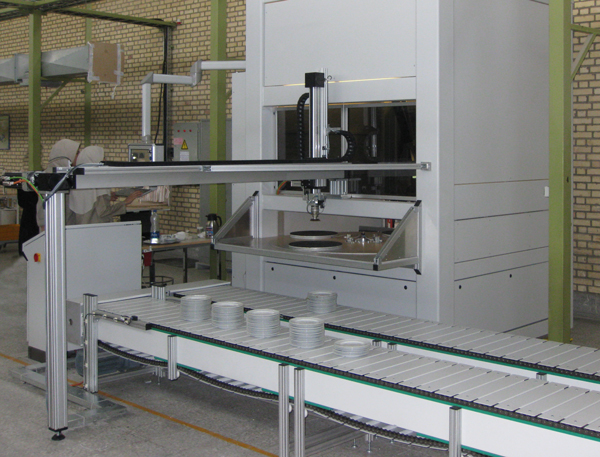 Portal systems are very common for material handling in assembly technology. Because of the short cycle times, there are challenging demands in terms of speed, precision, and dynamism.
Bahr Modultechnik specializes in linear axes that sit as perfectly as a bespoke suit, just as if the OEM had built them themselves – and even special versions for clean rooms.
The servo-driven units are, in practice, integrated into high-performance automation systems and multi-axis-coordinated motion control. As a system provider, Bahr Modultechnik optimizes the linear axes for each particular application – for example, specially optimized as a Z axis or customized as X and Y axes. The high vertical integration and the on-site service make it possible to build linear axes for manufacturing and assembly lines that make optimal use of the available space, while also saving energy and material.
Ultimately, it's all about realizing functions and carrying out projects perfectly together with the machine builder.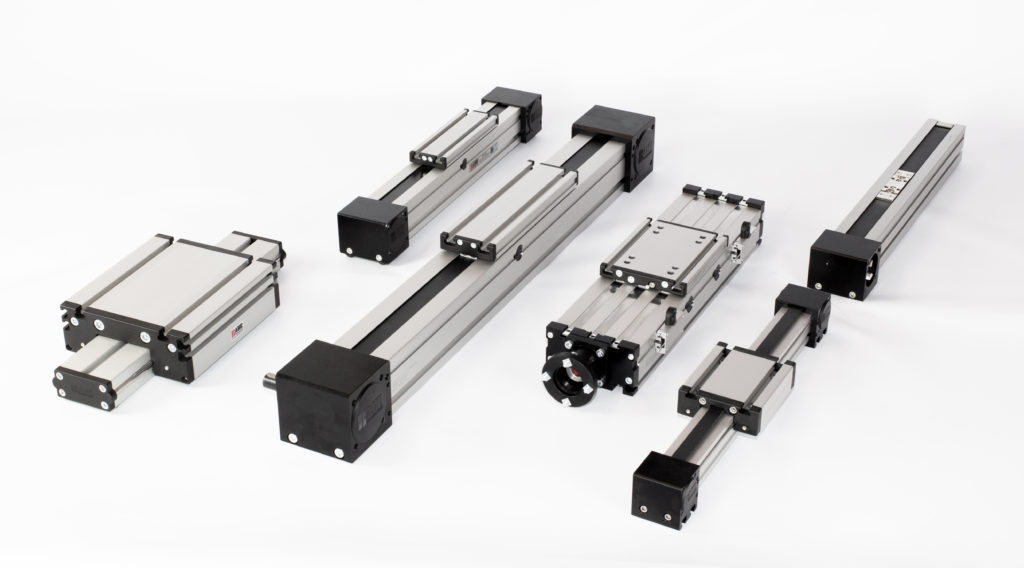 Take advantage of the benefits we offer. You get a comprehensive solution, customized to your needs:
High speed and acceleration
Trouble-free operation for high throughput times
Maximum precision
Advice and support with outstanding customer service
Comprehensive product portfolio in premium quality
Short delivery times within 2–3 weeks
Emergency service and delivery within 24 hours

"Flexible solutions customized to our needs, personal and target-oriented advice, and frictionless support have repeatedly persuaded us to choose BAHR Modultechnik for a number of projects."
We provide premium-quality linear axes with the following features:
Low noise and low maintenance
Long travelling distances
Speeds up to 12 m/s and acceleration up to 10 m/s²
Space saving thanks to compact design
Long service life and high load capacity
Low weight
Aluminum profile with hardened and anodized surface
Maximum precision
Unlimited individualization
Do you have any questions?
We will be happy to advise you. Simply contact us via our contact form.