Linear axes for picking systems
Are you thinking about efficient picking and warehousing systems, and need a high degree of flexibility in matters of space planning and warehouse volumes? If so, you've come to the right place. We'll manufacture your custom linear axis to your exact requirements regarding optimal room size, operational reliability, and warehouse and throughput capacity.
LINEAR DRIVE SYSTEMS
IN PICKING SYSTEMS
Efficient logistics systems are absolutely essential in view of the advancing individualization of production and of digitalized retail with online stores.
Ordered today, delivered tomorrow: Such an expectation can only be fulfilled with a fast and efficient logistics chain. This is also reflected in the growing number of logistics centers for the retail trade conveniently located along motorways. Linear systems take on key handling tasks in storing and retrieval, and in picking.
For example, Bahr Modultechnik's linear axes drive picking systems and bring pushers into position. In view of the demand for 24/7 availability in logistics, the durable linear technology must function with high availability and low maintenance requirements.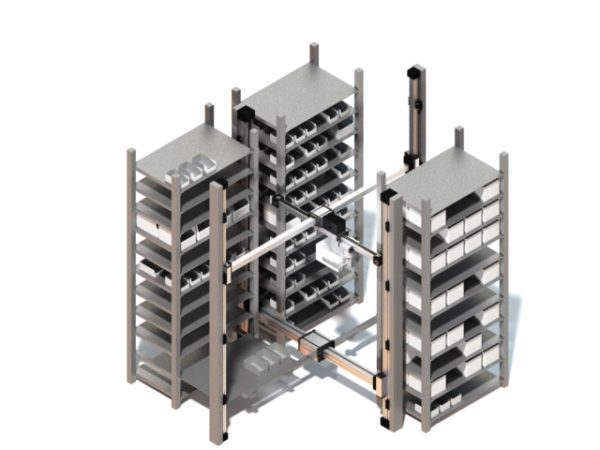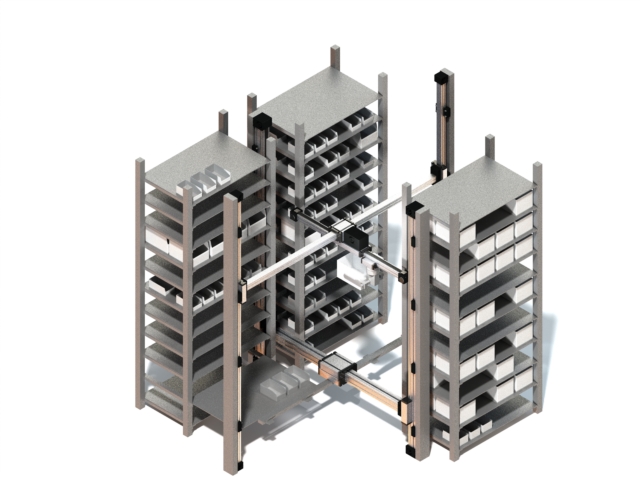 LINEAR DRIVES SET THE PACE IN LOGISTICS
Bahr Modultechnik has developed lightweight yet stable linear axes that are specially geared to the needs of fully automated picking and warehousing systems. These are mainly belt-drive systems that provide fast acceleration and high sustained speeds in hard continuous operation conditions – without vibrations or torsion forces hindering the high-precision work. With a speed of six meters per second, the linear axes achieve a repeat accuracy of 0.1 mm and can change the direction of rotation free of play.
Bahr Modultechnik combines these qualities with a standardized system construction kit, out of which individual tasks can be configured exactly with the right characteristics and precisely in the desired position, and can be built quickly as a series product with correspondingly short delivery time.
All our toothed belt-driven axes are suitable for flexible system configuration and are available in any length.
Have a look at our product catalog now.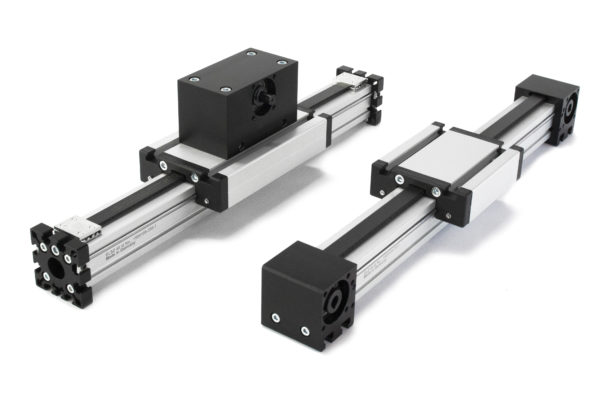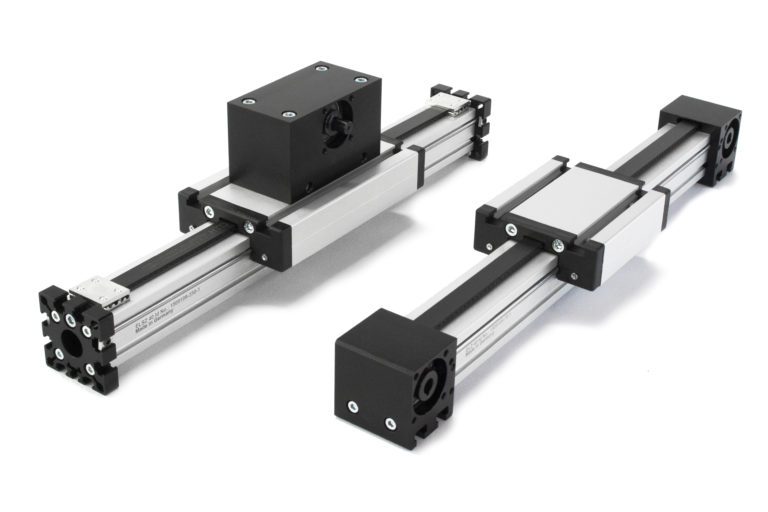 Take advantage of the benefits we offer. You get a comprehensive solution, customized to your needs:
Unlimited individualization
High entrance and exit speed
Trouble-free operation for high throughput times
Maximum storage density
Advice and support with outstanding customer service
Comprehensive, premium-quality product portfolio
Short delivery times within 2–3 weeks
Emergency service and delivery within 24 hours

"We appreciate the flexibilityand customer focus shown by Bahr Modultechnik, and on top of that Bahr supplies products of thehighest quality and with excellent delivery reliability."
We provide premium-quality linear axes with the following features:
Low noise, low vibration, and low maintenance
Long travelling distances
Speeds up to 8 m/s and acceleration up to 10 m/s²
Space saving thanks to compact design
Long service life and high load capacity
Low weight
Aluminum profile with hardened and anodized surface
Maximum precision
Unlimited individualization
Do you have any questions?
We will be happy to advise you. Simply contact us via our contact form.