Linear axes with explosion protection
Safety is particularly important where people are working with flammablesubstances. The appropriate permits and certifications are therefore necessary for explosion-proof equipment. Our linear axes are certified in accordance with ATEX guidelines and thereby meet the high safety requirements for the explosion protection field.
MODULAR LINEAR AXES
ENTERING THE EXPLOSION-PROTECTION AREA
Where are the hold points located, what sizes and lifting heights are available, what kind of mounting options are there for additional components, and how can it all be integrated as conveniently as possible into the machine design? The typical questions asked when designing linear axes in factory automation are common in all production areas – including those that place special demands in terms of explosion protection.
Bahr Modultechnik has therefore designed a program of freely configurable linear axes specially developed for the various explosion-protection zones. With the available variety in lengths and drive properties, portal systems in the explosion-protection field can be designed and built to the exact requirements of the application. Solutions by Bahr Modultechnik are commonly used in bottling technology for explosive substances such as alcohol, benzene, gasoline, and other flammable chemical liquids. With regard to Bahr Modultechnik's systems approach, when it comes to the topic of ATEX especially, comprehensive advice relating to machine construction is a part of the overall service provided.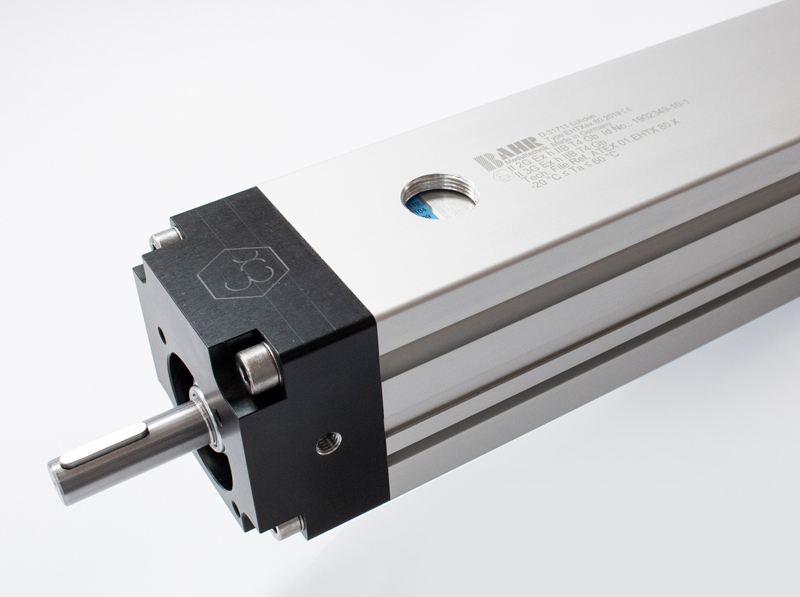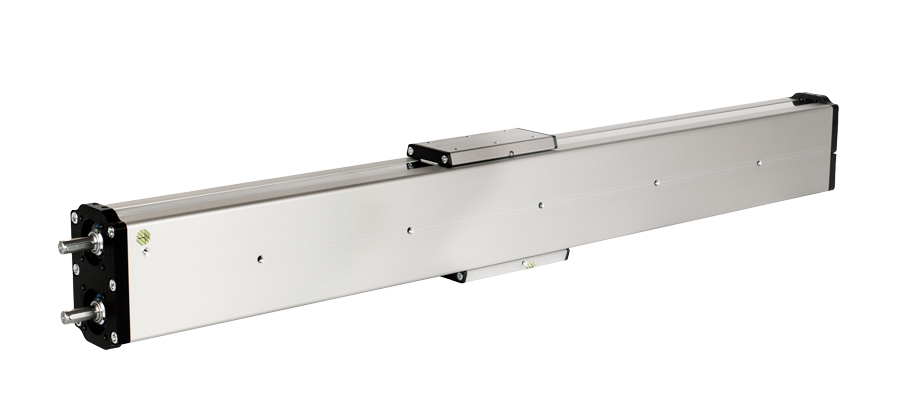 Our linear axes that are specially developed for the explosion-protection field meet the highest safety standards in accordance with the following guidelines:
ATEX-R2014/34/EU


II 2G Ex h IIB T4 Gb
II 3D Ex h IIIB T125°C Dc

ISO 80079-36:2016
ISO 80079-37:2016
Technical Rules for Hazardous Substances (TRGS) 727
CERTIFIED LINEAR SYSTEMS SPICK AND SPAN
Toothed belt axes from the ELZex and ELFZex series are certified for use in explosion-protection areas. The linear systems conform with the new EN ISO 80079-36 and -37 norm for mechanical explosion protection. Furthermore, the axes are ATEX-approved and can therefore be used in Zone 2 for gas and dust.
The same applies to the GGKex and GDGKex spindle axes, which Bahr Modultechnik also developed for the explosion-protection field. In practice, the combination of toothed belt drive and spindle axis opens the way for being able to optimally combine the technical advantages of different drive principles without restrictions in the explosion-protection field with the specific application in mind.
With this approach, it is possible to open up new areas of application comparatively easily. The modular linear system is conceived as a full package and thus also includes accessories such as limit switches and couplings with ATEX approval.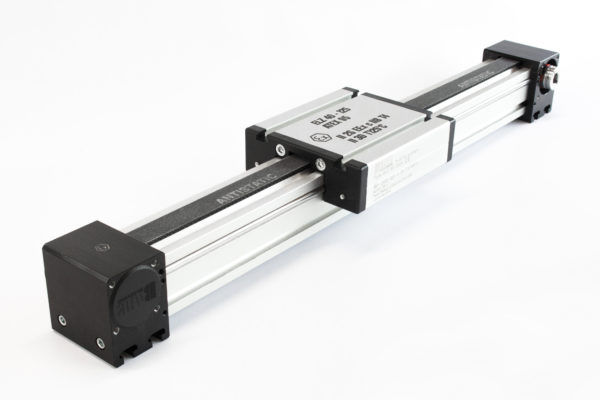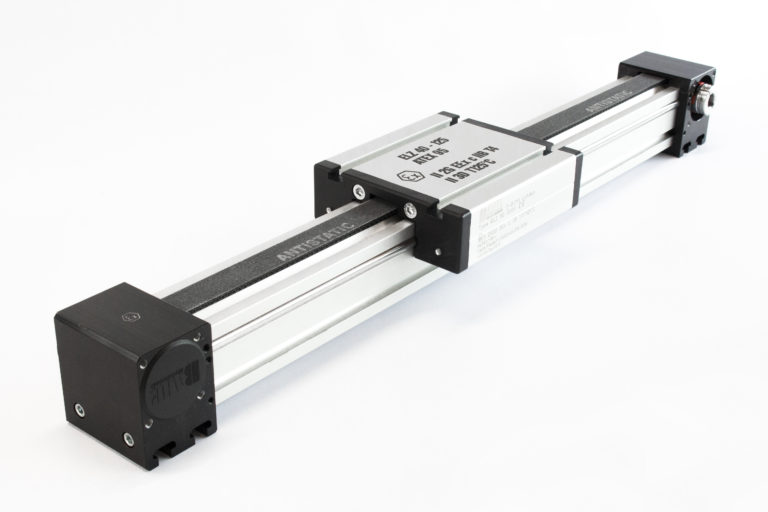 Take advantage of the benefits we offer. You get a comprehensive solution, customized to your needs:
any installation position
maximum part length 6000 mm (ELZex)
maximum length 3000 mm (ELFZex)
maximum length 1500 mm (G-Series)
permissible surface temperature 125°C
repeat accuracy ± 0.1 mm
traverse speed <1 m/s
toothed belt design Conti HTD 5M/8M HP-PAZ antistatic
Do you have any questions?
We will be happy to advise you. Simply contact us via our contact form.