LINEAR AXES IN ELECTRONIC COMPONENT MANUFACTURING
The electronics industry makes up a growing proportion of the value-added chain in industry. In process and plant technology, mechanical components are increasingly being replaced by electronic components, or are at least being controlled by them. This leads to increased complexity and safety requirements. With our customized linear axes, you can meet these challenges. Precision,continuity and reliability secure the competitive advantage.
WELL-STOCKED IN MANUFACTURING
In the context of advancing digitalization, the importance of electronics production in the value-added chain of products is on the rise. The global interconnection of markets through international production and logistics chains is increasing price pressure and boosting competition. Given this environment, the equipment used in electronics manufacturing must function reliably and at a highly productive level 24/7.
Bahr Modultechnik's linear drives are designed for these tough continuous operation conditions and tuned for maximum availability and reliability. In view of the high quantities per unit of time, each unplanned stoppage costs the company, with its assembly lines and SMD devices, a lot of hard cash. What counts in the design of these linear systems is precision, repeat accuracy, and reliability in continuous operation.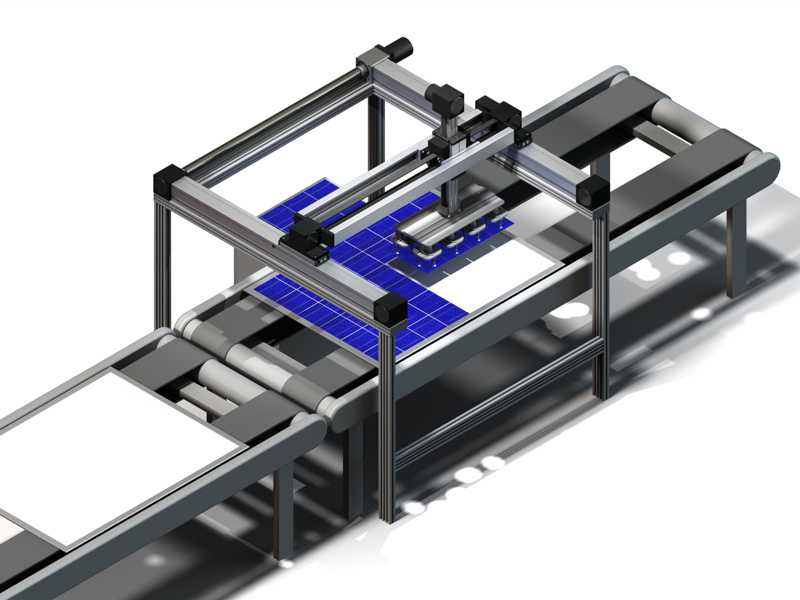 MAXIMUM AVAILABILITY COUNTS IN SMD AND COMPONENTS HANDLING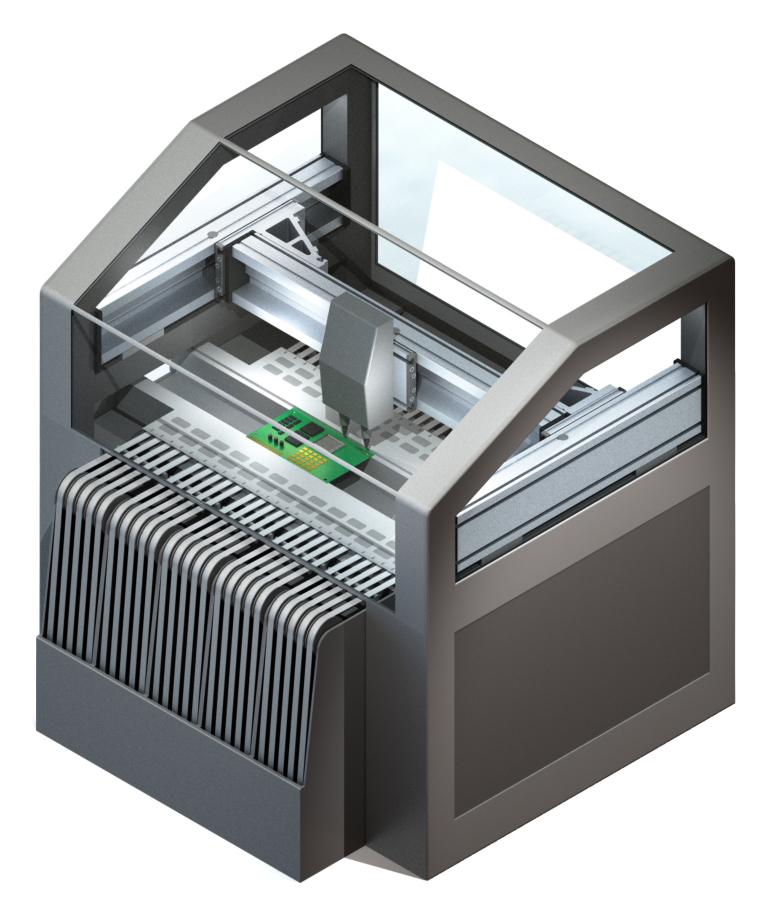 The constant movement backwards and forwards at high speed and the not insignificant demands in terms of positioning accuracy make the work of linear systems in electronics production highly complex. Peak performance is required of linear technology – and often under clean room conditions.
At Bahr Modultechnik, designing the right drive solutions for that means building customized linear axes out of an intelligent construction kit. These are precisely adapted for the application in electronics manufacturing, can be easily incorporated into the machine design, and offer great endurance in terms of inner values.
There is another advantage to this customized modular approach: The spindle and toothed belt drives have a delivery time that is usually only possible for series products.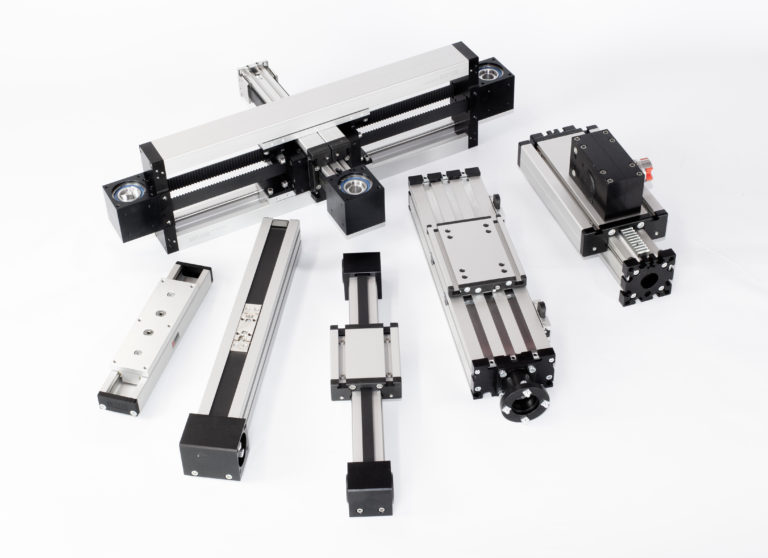 Take advantage of the benefits we offer. You get a comprehensive solution, customized to your needs:
Unlimited individualization
High speed and acceleration
Process reliability
Maximum precision
Advice and support with outstanding customer service
Comprehensive product portfolio in premium quality
Short delivery times within 2–3 weeks
Emergency service and delivery within 24 hours
Easy assembly with extensive accessories
We provide premium-quality linear axes with the following features:
Low noise, low vibration, and low maintenance
Long travelling distances
Speeds up to 12 m/s and acceleration up to 10 m/s²
Space saving thanks to compact design
Long service life and high load capacity
Low weight
Aluminum profile with hardened and anodized surface
Maximum precision
Unlimited individualization
Certified for the fields of explosion protection, vacuum technology, and clean room technology
Do you have any questions?
We will be happy to advise you. Simply contact us via our contact form.