LINEAR AXES FOR AUTOMOTIVE MANUFACTURING
There are a huge number of processes that require coordination on an automobile industry assembly line. Expanding the product portfolio and regular model maintenance call for a high degree of speed and flexibility when implementing the respective machine, especially in the area of e-mobility. We provide customized solutions when it comes to linear units for the assembly process with fast delivery times at attractive prices.
LINEAR TECHNOLOGY IN THE
AUTOMOTIVE INDUSTRY
Linear drive systems are versatile all-rounders in automotive manufacturing. Whether with a belt or spindle: These axes are used in nearly all automotive areas. Typical applications include the entire body shop, paint shop, tire testing, and all robot-based tasks. The linear drive systems must be fast and robust in daily operations, and be easily adaptable in model switches, vehicle variants, and general series servicing.
The growing e-mobility market is also playing an important part in a constantly changing vehicle manufacturing industry. In this context of a continuously evolving auto industry, the flexibility of Bahr Modultechnik's linear systems, extending beyond their individual function, ensure they are future-proofed because the axes can be easily converted and the system construction kit can be freely configured.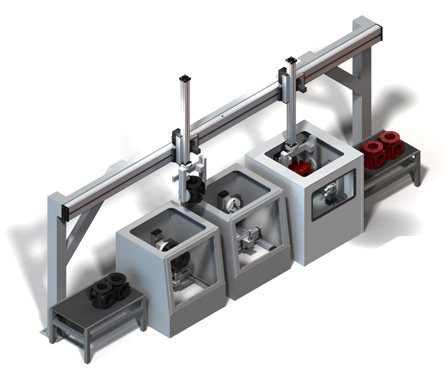 MODULAR DRIVES FOR FLEXIBILITY IN CAR MANUFACTURING
Motor vehicles are built for the long haul – and the same is true for the machines and systems used in automotive manufacturing. The requirements in terms of process reliability and fail safety as well as long service life are high – the demands in terms of availability even higher. Collectively, this leads to a requirements profile that is specific to the automotive industry, for example in the form of a centralized lubrication system that must bring components used in production.
Bahr Modultechnik's linear axes can be adapted comparatively easily to the prevailing general conditions – without having to look beyond the portfolio of standard solutions. At Bahr Modultechnik, all linear axes are individually designed and built, but are based on tried-and-tested standard modules. This philosophy makes us unique and means that replacement parts are still available even after many years of operation.
Have a look at our product catalog.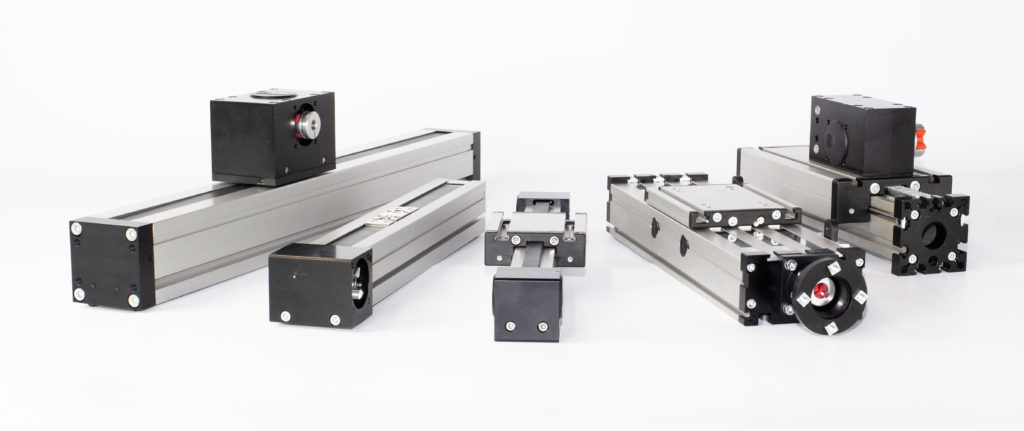 Take advantage of the benefits we offer. You get a comprehensive solution, customized to your needs:
High speed and acceleration
Trouble-free operation for high throughput times
Maximum precision
Advice and support with outstanding customer service
Comprehensive product portfolio in premium quality
Short delivery times within 2–3 weeks
Emergency service and delivery within 24 hours
Easy assembly with extensive accessories
We provide premium-quality linear axes with the following features:
Low noise and low maintenance
Long travelling distances
Speeds up to 8 m/s and acceleration up to 10 m/s²
Space saving thanks to compact design
Long service life and excellent reliability
High load capacity and bearing load
High drive stiffness
Low weight
Aluminum profile with hardened and anodized surface
Unlimited individualization
Resistant to environmental influences (dust or abrasive materials)
Do you have any questions?
We will be happy to advise you. Simply contact us via our contact form.