LINEAR AXES FOR 3D PRINTING
3D printing demonstrates your strengths where conventional manufacturing has reached its limits. These manufacturing processes are often used in prototype construction, for components with a high degree of customization, and with complicated geometries. Our linear axes fulfil the requirements of 3D printing machines in terms of precision, dynamism, and operational reliability. Outdo the competition and turn your ideas into reality.
PRECISION AND QUALITY In LAYERED MANUFACTURING
Additive manufacturing is continuing to make headway – and has become a genuine alternative to traditional manufacturing methods. 3D printing with plastic, metal or ceramic powders opens up new possibilities in product design, and clears the way for manufacturing components efficiently in small quantities. Linear axis systems are an essential feature in 3D printers. For example, they position the laser head in the portal group and feed in material layer by layer. Here, Bahr Modultechnik's linear axes are used in a challenging environment that calls for a high level of positioning and repeat accuracy. Furthermore, the linear systems must achieve a high level of dynamism – and that in non-stop, 24/7 operation. Service life therefore really counts in additive manufacturing, as do operational reliability and drive performance.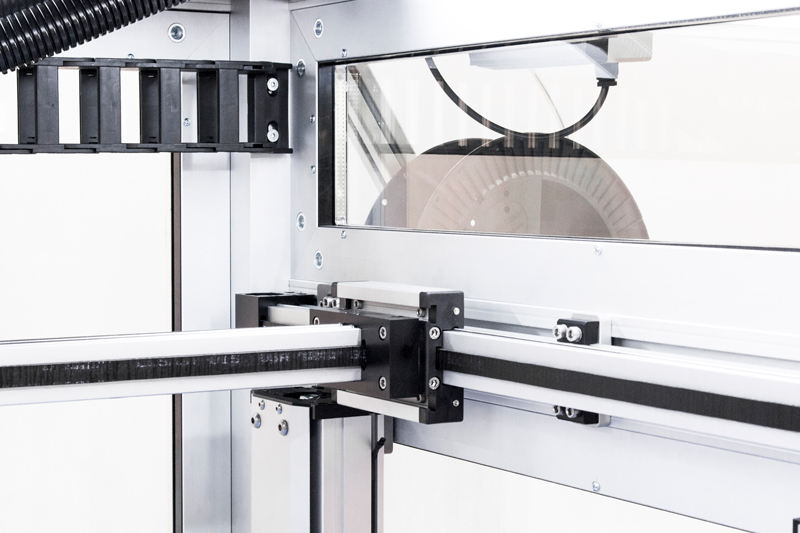 PRECISION IS KEY IN ADDITIVE MANUFACTURING​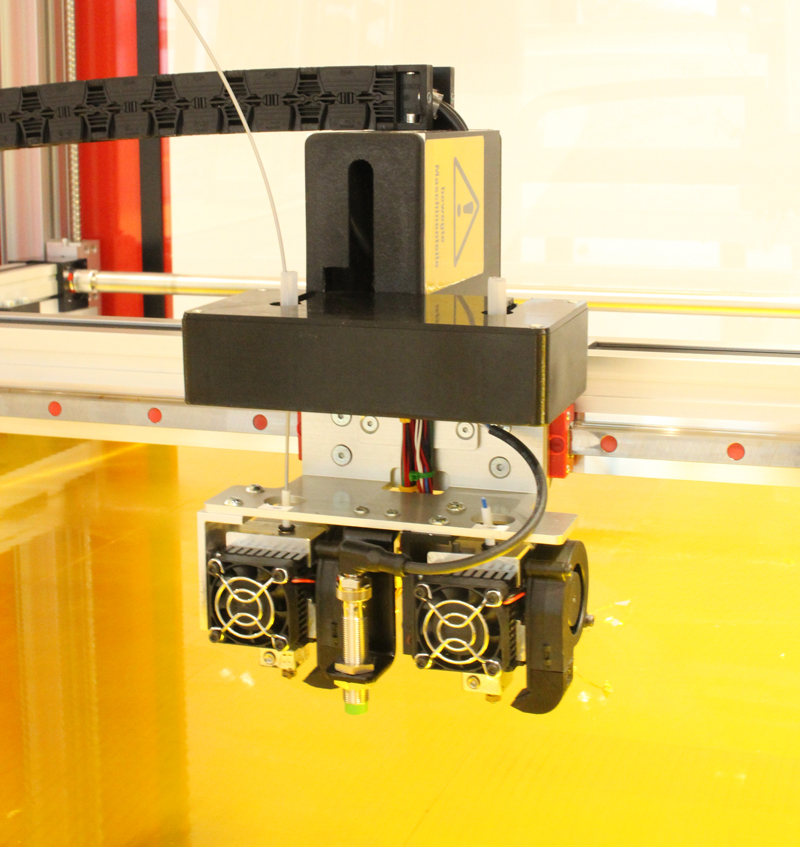 Above all, it is linear axes with spindle drive and nubbed belts, that, with their precision and excellent rolling characteristics, determine quality in 3D printing. Additive manufacturing is used when the limits of conventional processes have been reached. The method is used to produce delicate components from various material powders with layer thicknesses ranging from 0.015 to 0.1 millimeter. Because of these new possibilities, more and more business divisions are employing this technology and discovering the benefits of the new production process. With that in mind, the printer and all peripheral equipment must be as compact as possible. This leads in the realization to custom-designed linear axes that are easy to integrate and that waste no space.
Bahr Modultechnik therefore always builds its linear axes to customer specifications from a modular construction kit. Everything in it is standardized for industrial application – but is freely configurable in the required length and a whole host of other customization options.
Have a look at our product catalog.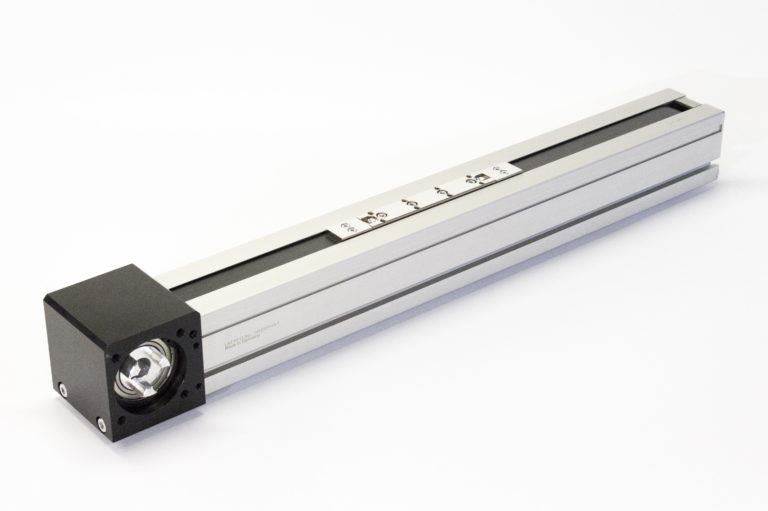 Take advantage of the benefits we offer. You get a comprehensive solution, customized to your needs:
Unlimited individualization
High speed and acceleration
Process reliability
Maximum precision
Advice and support with outstanding customer service
Comprehensive product portfolio in premium quality
Short delivery times within 2–3 weeks
Emergency service and delivery within 24 hours
Easy assembly with extensive accessories
"As part of a project, we worked with Bahr Modultechnik to develop a five-axis 3D printer that is driven by Siemens motors and a SINUMERIK.
The collaboration was superb and straightforward throughout the entire project. The expert and personal advice, and the first-class design of the linear technology played a key part in the success of the project."
We provide premium-quality linear axes with the following features:
Low noise and low maintenance
High precision
Speeds up to 8 m/s and acceleration up to 10 m/s²
Space saving thanks to compact design
Long service life and high load capacity
Low weight
Aluminum profile with hardened and anodized surface
Temperature range -25°C to 85°C
Resistant to environmental influences (dust or abrasive materials)